Japan and China Photo Site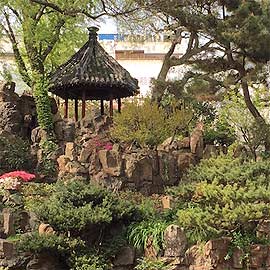 In April 2016 I spent 3 weeks on a trip to Japan and China. I had an earlier interest in these countries, but I didn't really know much about them. School education in Europe doesn't help much, as it's extremely skewed to the Western point of view.
I used that journey as an opportunity to learn more. I spent six months following it on reading and studying the history and the present of Japan and (particularly) China. I also went through the photos I made during the trip, located each one on the map using GPS coordinates, and found out more about visited places. Finally, I created a website to write down my impressions, together with snippets of information and a healthy dose of Wikipedia links.
What started as a simple photo gallery, turned out to be a major writing project, as each of the few hundred pictures is accompanied by a short snippet of trivia or occasional attempt at humor. I couldn't find a perfect format for such a page. Photo sites such as Flickr are not well suited for a narrative. And the sheer number of photos is more than a travel blog could handle. So in the ended I created my own format that fits somewhere in between.
Work done
Photography
Research and copy
Responsive website