Jelly Splash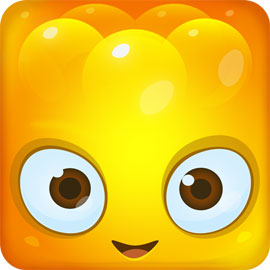 Jelly Splash is the biggest and most popular game I have ever worked on. It's a gripping puzzle game that was downloaded over 70 million times on Android and iOS.
I spent over 2 years in the project team at Wooga and I was involved in every aspect of the game's development. It was a wonderful experience, both in terms of learning and delivering fun to millions of players.
I wrote in more detail about technical aspects of Jelly Splash in a separate blog post.
Work done
Continuous integration
Feature implementation
Integration of external services, e.g. ads, payments
Release management
Screenshots